Altun Ha and Belize City Tour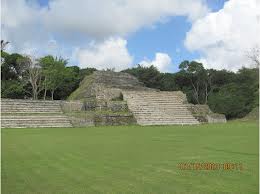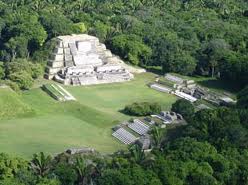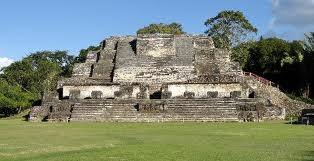 Belize Cave Tubing, Zip Line, and Altun Ha Mayan Ruins
SPECIAL OFFER FOR GROUP OF 4 +: $150.00 per/ person
Call us: 011-501-600-2631
---
Altun Ha is the name given ruins of an ancient Maya city in Belize, located in the Belize District about 30 miles (50 km) north of Belize City and about 6 miles (10 km) west of the shore of the Caribbean Sea.
"Altun Ha" is a modern name in the Maya language, coined by translating the name of the nearby village of Rockstone Pond. The ancient name is at present unknown.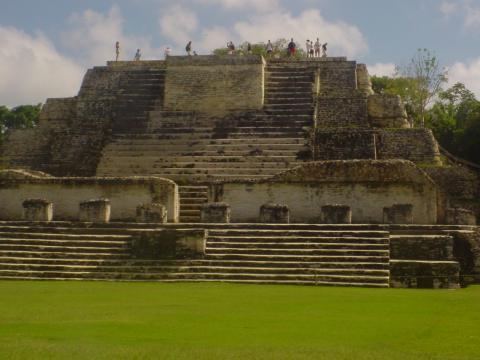 Altun Ha Mayan Ruins and Zipline Canopy Tours
SPECIAL OFFER
4 persons: USD$125.00 per/ person
5 persons+: USD$100.00 per/ person
Call: 011-501-600-2631 – YOU NEED TO CALL AND A DEPOSIT IS REQUIRED TO SECURE YOUR RESERVATION.
Youngest Allowed: 3 years old
Heaviest Allowed: 350 lbs
Tour Duration: 5 hours
Temple of the Masonry Altars
The largest of Altun Ha's temple-pyramids, the "Temple of the Masonry Altars", is 54 feet (16 m) high. A drawing of this structure is the logo of Belize's leading brand of beer, "Belikin".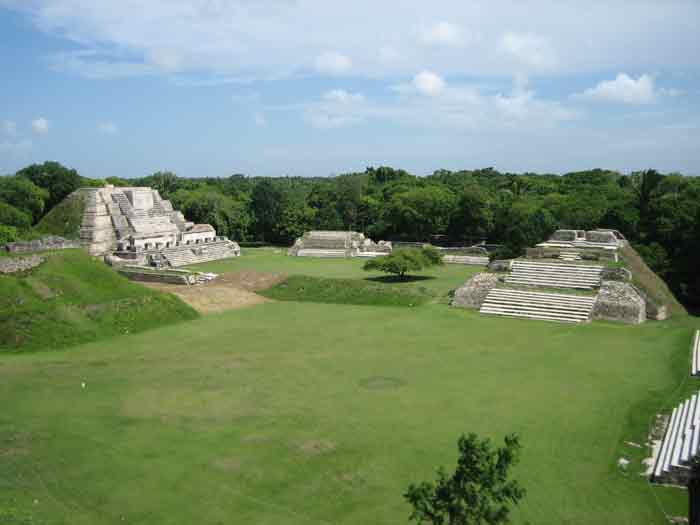 The site covers an area of about 5 miles (8 km) square. The central square mile of the site has remains of some 500 structures.
Archeological investigations show that Altun Ha was occupied by 200 BC. The bulk of construction was from the Maya Classic era, c. 200 to 900 AD, when the site may have had a population of about 10,000 people. About 900 there was some looting of elite tombs of the site, which some think is suggestive of a revolt against the site's rulers. The site remained populated for about another century after that, but with no new major ceremonial or elite architecture built during that time. After this the population dwindled, with a moderate surge of reoccupation in the 12th century before declining again to a small agricultural village.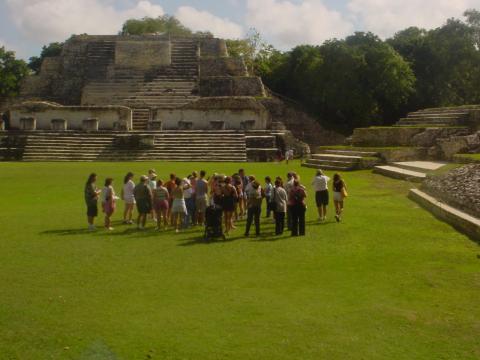 The ruins of the ancient structures had their stones reused for residential construction of the agricultural village of Rockstone Pond in modern times, but the ancient site did not come to the attention of archeologists until 1963, when the existence of a sizable ancient site was recognized from the air by pilot and amateur Mayanist Hal Ball.
Starting in 1965 an archeological team lead by Dr. David Pendergast of the Royal Ontario Museum began extensive excavations and restorations of the site, which continued through 1970. Among the discoveries is a large (almost 10 pounds, or 5 kilograms) piece of jade elaborately carved into an image of the head of the Maya sun god, Kinich Ahau. This jade head is considered one of the national treasures of Belize.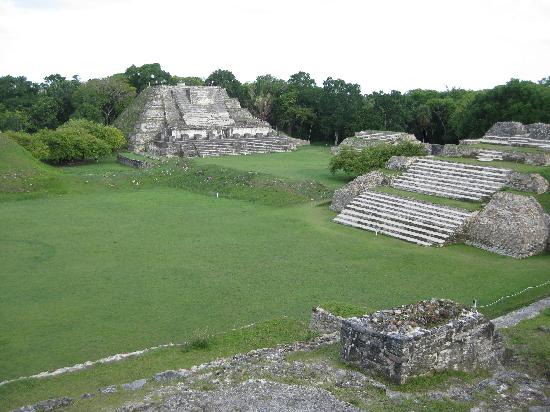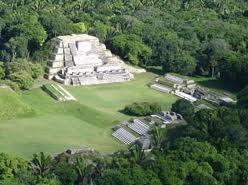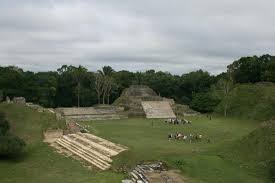 ---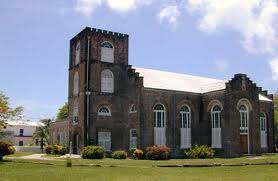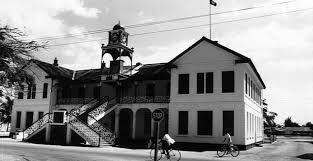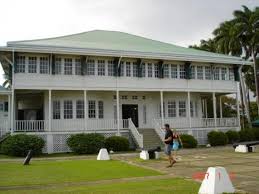 Altun Ha and Belize City Tour Details
The combination of Altun Ha Mayan Ruins and Belize City Tours is designed to last approximately 4 hours. This includes pick up from your Belize City hotels or from Belize City Cruise Port. As we drive to Altun Ha Mayan Ruins, we will be narrating the history of Belize and its people. The drive to Altun Ha last approximately 45 minutes. When we arrive at Altun Ha, we will take a short restroom break. After the break, we will begin the tour of Altun Ha. The tour of Altun ha last approximately an hour to an hour and a half.
As we slowly tour through the Mayan site of Altun Ha, we will be doing presentations on Altun Ha History, Fauna and Flora, Belize Indian History, and a presentation on Medicinal Plants.
After the tour of The Mayan Site of Altun Ha, we will slowly drive through the countryside in route to Belize City. When we arrive in Belize City we will do a historical tour of Belize City. We will also point out some Historical Sites that are still standing.
Whilst doing the Belize City Tour, you can stop to shop, you can stop at a restaurant to try one of our local dishes, and maybe stop to take a walk down Town. If you decide to take a walk down Town Belize City, you will be accompanied by the tour guide assigned to you.
After the historical tour of Belize City, you will be taken back to your hotel, the Belize City Cruise Port, or Water Taxi.
This tour doesn't demand a lot of walking and it's not strainiouse making Altun Ha and Belize City Tours suitable for seniors and young kids.
Due to the fact that we offer strictly personalized tour services, we recommend that you book and confirm your reservations long before the date of the tour.
---
The price of our tours vary depending on the number of persons booking. This is because we offer strictly private tours. We will not lower our standards to compete with other tour companies. The price of Altun Ha and Belize City Tours are as follow:
2 persons: USD$95.00 per/ person
4 persons: USD$55.00 per/person
6 persons and more: USD$40.00 per/ person
Call us: 011-501-600-2631
Cruise ship passengers are asked to be off your ship as soon as possible.